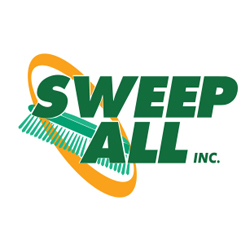 Local Non CDL Driver -3rd Shift
Louisville, KY
Sweep All is now seeking 3rd Shift Local Non CDL Drivers with a positive attitude and a willingness to work as needed.

Pay starts at $14/hr. Earn up to $33,000* per year!

We offer full benefits, including:
• Medical-Dental-Life-flexible medical spending
• Vacations & annual bonus plan
• Advancement opportunities

As a Driver for us you will:
• Drive our trucks following all rules and regulations.
• Clear sidewalks with a backpack blower.
• Take out the trash.
• Empty cigarette disposals.
• Hand-pick any debris from landscape beds.

Minimum requirements:
• Must be 23 or older
• A clean driving record
• Ability to work a flexible schedule

About us:
At Sweep All, no cleaning job is too big. We are proud to provide street sweeping services to local municipalities and the state of Kentucky. Our success is built on a solid history, highly skilled and professional team, and our state-of-the-art trucks and cleaning equipment. Our patented regenerative air process makes us unique and means that our equipment never exhausts dirty air. This allows us to provide service that's better, faster and more environmentally friendly than anyone else in the business.

*Estimated earnings based on bonuses & overtime.

For consideration and to be contacted by a recruiter interested candidates MUST complete an online application via the link that will be provided after you "Apply Now" at the top of the page. You may optionally upload a resume.

We are an Equal Opportunity Employer.
14848